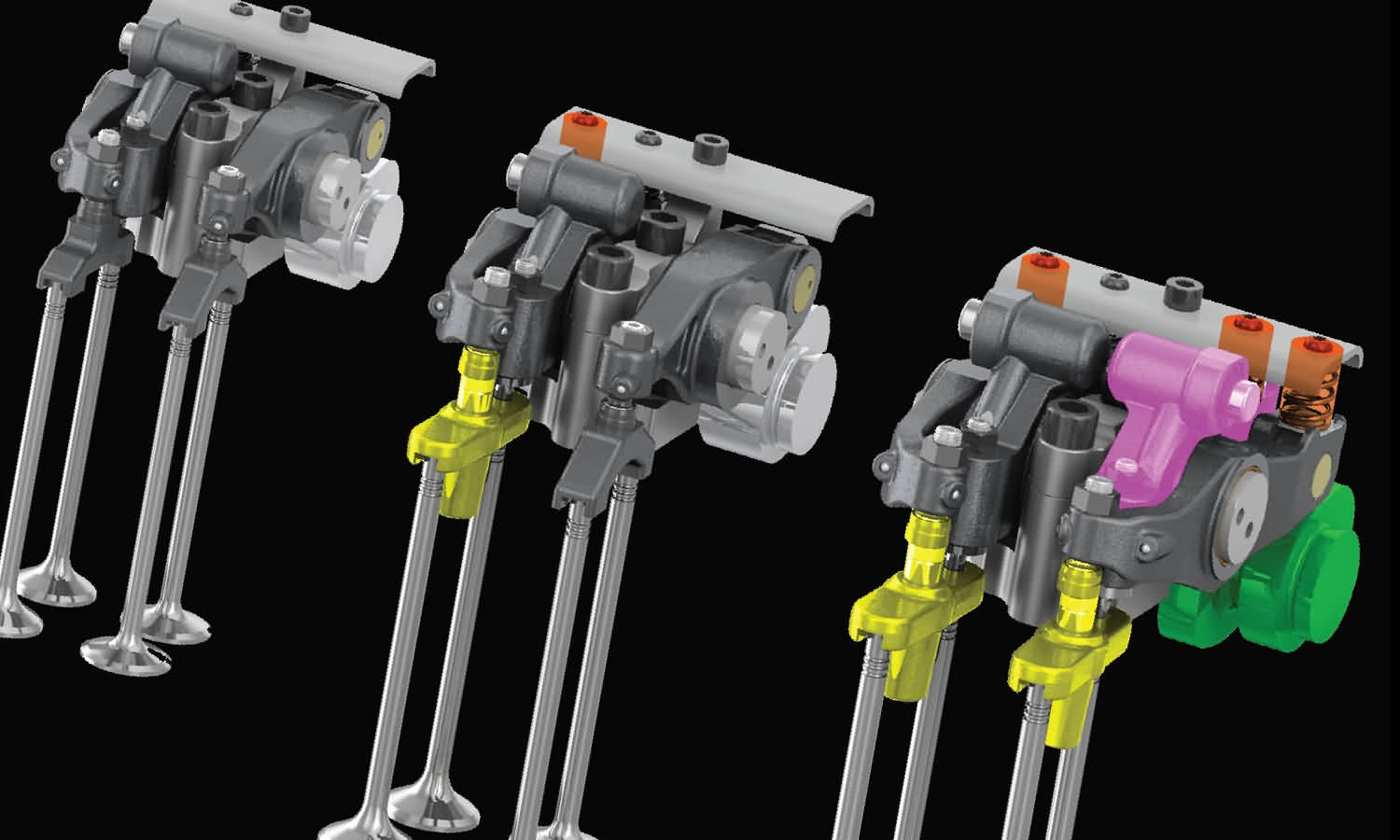 Jacobs Vehicle Systems presents modular technologies to reduce emissions at IAA Transportation 2022
Jacobs Vehicle Systems will showcase its latest portfolio of engine retarding and valve actuation technologies at IAA Transportation in Hanover, Germany, Sept. 20-25, 2022, Hall 22, Booth C11. The focus will be on cylinder deactivation technology and Jacobs modular valvetrain concepts.
BLOOMFIELD, CT, USA, July 19, 2022 – Engine braking and cylinder deactivation technologies are key technologies for meeting upcoming global emission standards. Well known for its engine braking technologies – for example, the Jake Brake® and High Power Density® (HPD®) engine brake – Jacobs is also developing new and effective valve control technologies, that enhance engine performance and at the same time reduce emissions and improve the fuel economy of commercial vehicles with conventional and alternatives fuels. Jacobs emission solutions are seamlessly integrated into the valvetrain using technically proven and cost-effective solutions.
Jacobs technologies lower CO2 and NOx simultaneously
Jacobs Cylinder Deactivation (CDA) can turn a six-cylinder engine into a three-cylinder engine or less, decreasing fuel consumption and keeping the aftertreatment system hot. Even when the engine is running at low loads, aftertreatment temperatures are maintained. CDA improves fuel economy because of the increased load on the cylinders that are still operating, while the switched-off ones are not fueled at all. Additionally, the system is designed to last the lifetime of the engine, unlike other emission technologies that need to be replaced or serviced.
To further enhance cylinder deactivation, Jacobs is teaming up with Tula Technology Inc., a mobility controls specialist that has been collaborating with Jacobs since 2019 and will join Jacobs as a co-exhibitor at IAA Transportation. Tula's dynamic skip fire (DSF) combined with Jacobs' CDA means decisions about which cylinders to deactivate are made on an individual basis, and every engine rotation, to best meet torque demands and eliminate vibration.
Modular technologies by Jacobs – easy integration and future-proof
Although Jacobs' product portfolio contains different valve actuation technologies to serve various purposes, many of these are modular and compatible with each other. This gives OEMs the flexibility to specify one of Jacobs' technology individually or multiple technologies working together to meet the OEM's needs.
One example is Jacobs' High Power Density engine braking technology. If the engine's valvetrain already includes the HPD rocker brake, it's possible to also incorporate Cylinder Deactivation technology. HPD is modular to a standard Compression Release rocker brake as well; one can choose between the two while making use of the same base hardware. It's also an option to add Variable Valve Actuation technologies that assist in meeting upcoming transient emissions and fuel economy targets.
Jacobs modularity also gives OEMs the freedom to specify engines according to regional market demands and emissions regulations. Another advantage of modularity is that it helps OEMs "futureproof" engine platforms. If the engine's valvetrain already incorporates one Jacobs technology, there's the potential to add another later in the engine's manufacturing life. This can be done without having to make large hardware alterations besides the valve bridges.
Image: © Jacobs Vehicle Systems. Modular engine braking technologies from Jacobs Vehicle Systems (from left to right): Standard decompression brake, 1.5-stroke HPD, 2-stroke HPD.
About Jacobs Vehicle Systems
Jacobs Vehicle Systems is headquartered in Bloomfield, Conn., where it has a 25,000 square meter design, testing, and manufacturing facility, with support sites in Europe, Japan, and India as well as a manufacturing facility in Suzhou, China. Jake Brake® products are used by heavy and medium-duty diesel engine manufacturers globally. Registered to the ISO 14001 and IATF16949 standards, Jacobs Vehicle Systems is the world's leading producer of vehicle retarding and valve actuation technologies and can be found at jakebrake.com.