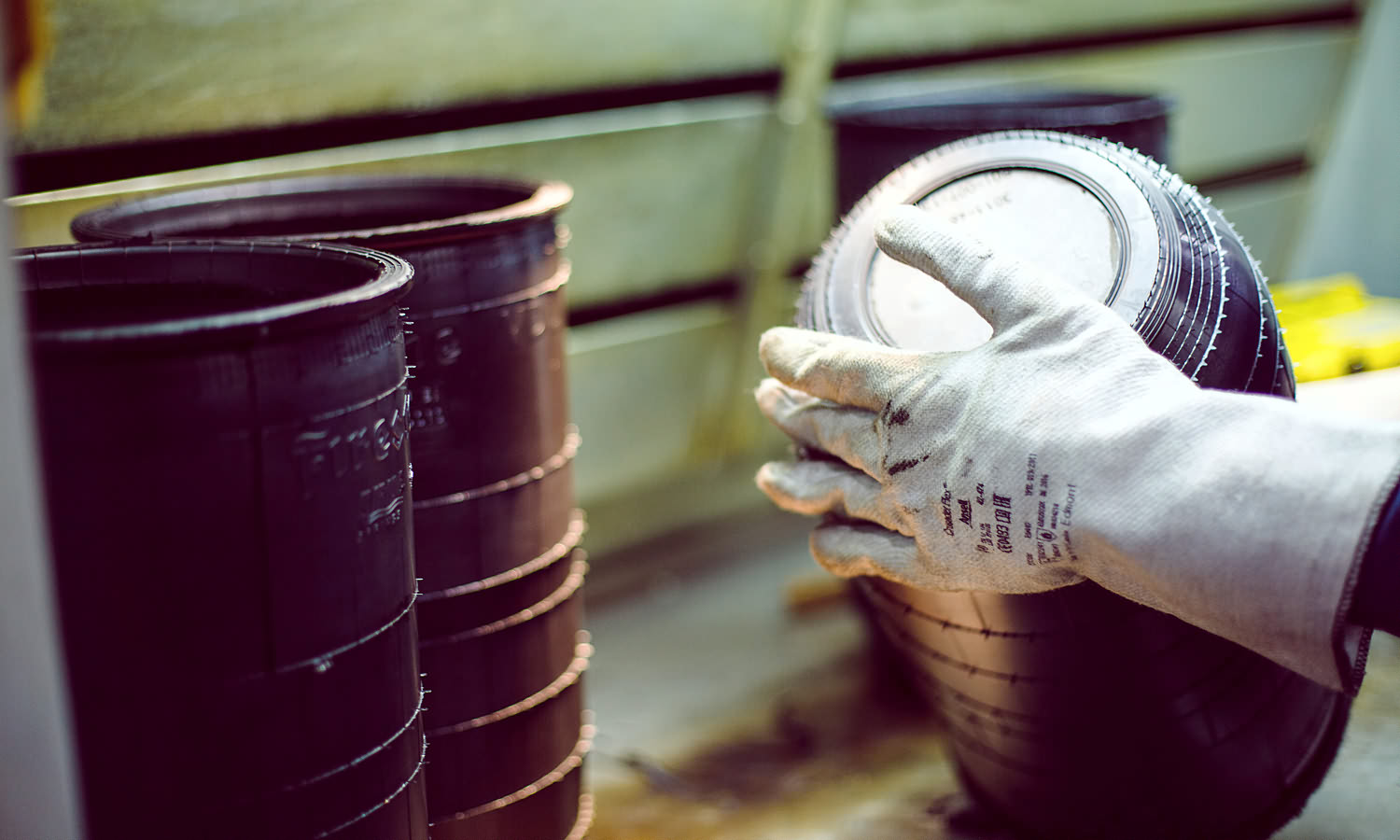 Firestone Industrial Products to Showcase Air Damping and Intelligent Ride Solutions on Global Stage at IAA
Company to display groundbreaking technology and solutions and gain customer insights at the industry's most prestigious event.
NASHVILLE, Tennessee – Firestone Industrial Products Company, LLC (FSIP), a leader in developing technology to eliminate vibration in global transportation, is showcasing its newest technology and solutions at the 67th Bi-Annual IAA commercial vehicles Conference in Hanover, Germany, Sept. 20 to 27.
"With more than 80 years of experience providing solutions to eliminate vibration in transportation, Firestone Industrial Products is excited to attend IAA Commercial Vehicles 2018 to discuss how our latest innovation is shaping the future of mobility in the commercial vehicle industry," said Craig Schneider, president, FSIP. "We are eager to connect with our customers at the world's leading trade show for transport, logistics and mobility and to showcase our advancements on a global stage."
FSIP will spotlight its groundbreaking Firestone Airide™ Pro air damping technology alongside the company's renowned commercial solutions. Designed for the trailer application, Firestone Airide Pro air springs provide air damping technology with true body and axle control, leading to longer tire life, lower total cost of ownership and improved ride quality. FSIP will also showcase the research behind its newest development, intelligent air springs. This new technology will provide critical data around acceleration, pressure and temperature through sensors that connect the air spring and the tire. As a leading partner of global OEMs, FSIP also looks forward to meeting with customers to discuss how intelligent air springs can meet the needs of commercial fleets and shape the future of transportation.
At the show, FSIP's leading engineers and experts will explain and discuss the company's full range of products and the impact each has on eliminating vibration in global transportation.
FSIP is part of Bridgestone, the world's largest tire and rubber company, and benefits from its automotive expertise and research and development efforts. The company offers a full range of air springs for the global commercial vehicle market with its two product brands, Firestone Airide and Airogear™, and is a preferred partner of top global vehicle manufacturers. FSIP will be showcasing its solutions at IAA alongside Bridgestone.
Firestone Industrial Products and Bridgestone exhibit together in Hall 16, Booth C01.
Image: © Firestone Industrial Products. Production of air springs in Firestone Industrial Products plant in Wolsztyn, Poland.
About Firestone Industrial Products
Firestone Industrial Products Company, LLC, headquartered in Nashville, Tenn., specializes in air spring manufacturing and technology with a history of more than 80 years of research and development on technologically advanced air springs for the global marketplace. Firestone Industrial Products manufactures air springs and related products for commercial trucks and trailers, cars, sport utility vehicles, light trucks, mini vans, motor homes, buses, agricultural equipment, rail and industrial applications. The company has quality-certified manufacturing/assembly plants and technical centers in North America, Latin America, Europe and Asia.
In Europe, Firestone Industrial Products operates a technical research & development center in Arnhem, in the Netherlands, with local customer and sales support, as well as a state-of-the-art manufacturing site in Wolsztyn, Poland. In addition, FSIP has warehouses located in Rotterdam and Wolsztyn that allow an efficient and uninterrupted supply of FSIP's products to the European market.