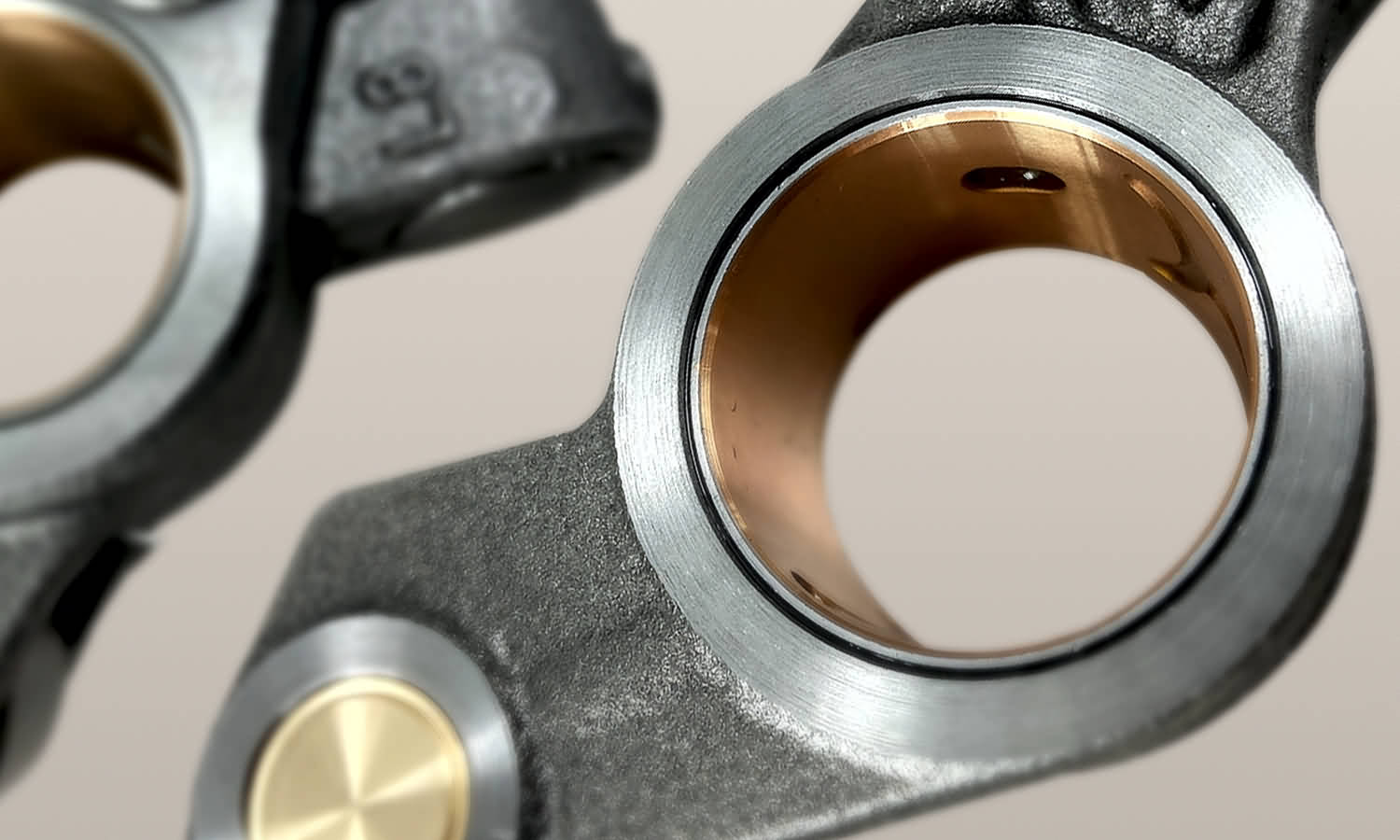 China's Weichai specifies Jacobs' compression release brake for new truck engines
BLOOMFIELD, CT, USA – Jacobs Vehicle Systems® has been appointed by China's Weichai Power Co. to supply engine brake components for two new diesel engines for heavy-duty trucks. Weichai's 13-liter WP13H and 15-liter WP15H engines, which recently went into production at the company's plant in Weifang, central Shandong province, both feature Jacobs' Compression Release Brake.
This new supply agreement builds on an already-successful relationship between Jacobs, the world's leading producer of vehicle retarding and valve actuation technologies, and Weichai, a leading diesel engines specialist. Since 2017, Jacobs has supplied more than 450,000 engine brake component kits to Weichai, for integration in its WP9H, WP10H, and WP10.5H engines.
The WP13H, which produces 412 kW (552 horsepower) and 2,600 Nm of torque, is intended primarily for use in long-haul tractor units. The WP15H, which makes up to 485 kW (660 horsepower) and 3,200 Nm of torque, is designed for long-haul tractors and large goods transportation trucks.
Ten years ago, Weichai embarked on a $5 billion research and development program to pioneer China's design and manufacture of engines which meet China VI emissions levels. The success of this program was celebrated this August when Weichai's 400,000th China VI engine rolled off its production line. A year before reaching this landmark, Weichai announced that the new WP13H would be the world's first commercial diesel engine with a brake thermal efficiency greater than 50%.
The Jacobs Compression Release Brake® takes the load off the friction brakes, turning the power-producing diesel engine into a power-absorbing air compressor by using a compression-release mechanism. This decompression device works by opening the exhaust valves near the top of the compression stroke, releasing the highly compressed air through the exhaust system. Little energy is returned to the piston, and as the cycle repeats, the kinetic energy of the truck's forward motion is dissipated.
Compression release brakes are typically capable of meeting 85% of a vehicle's braking needs; enabling faster downhill control speed to maintain a higher average speed; reducing slowing times and distances on level terrain (slowing a heavily loaded vehicle from 56-43 mph/90-70 kph in 30% less time and distance); significantly reduce brake wear; and reduce a vehicle's total cost of ownership.
To learn more about the Jacobs' engine brake performance, visit jacobsvehiclesystems.com.
Image: © Jacobs Vehicle Systems. Jacobs Vehicle Systems recently launched engine brakes for Weichai Power Co.'s 13-liter WP13H and 15-liter WP15H engines joining the suite of engine brakes already in production for the WP9H, WP10H, and WP10.5H engines.
About Jacobs Vehicle Systems
Jacobs Vehicle Systems is headquartered in Bloomfield, Conn., where it has a 25,000 square meter design, testing and manufacturing facility, with support sites in Europe, Japan, and India as well as manufacturing facilities in Suzhou, China and Brno, Czech Republic. Jake Brake® products are used by heavy and medium-duty diesel engine manufacturers globally. Registered to the ISO 14001 and IATF16949 standards, Jacobs Vehicle Systems is the world's leading producer of vehicle retarding and valve actuation technologies and can be found jacobsvehiclesystems.com.