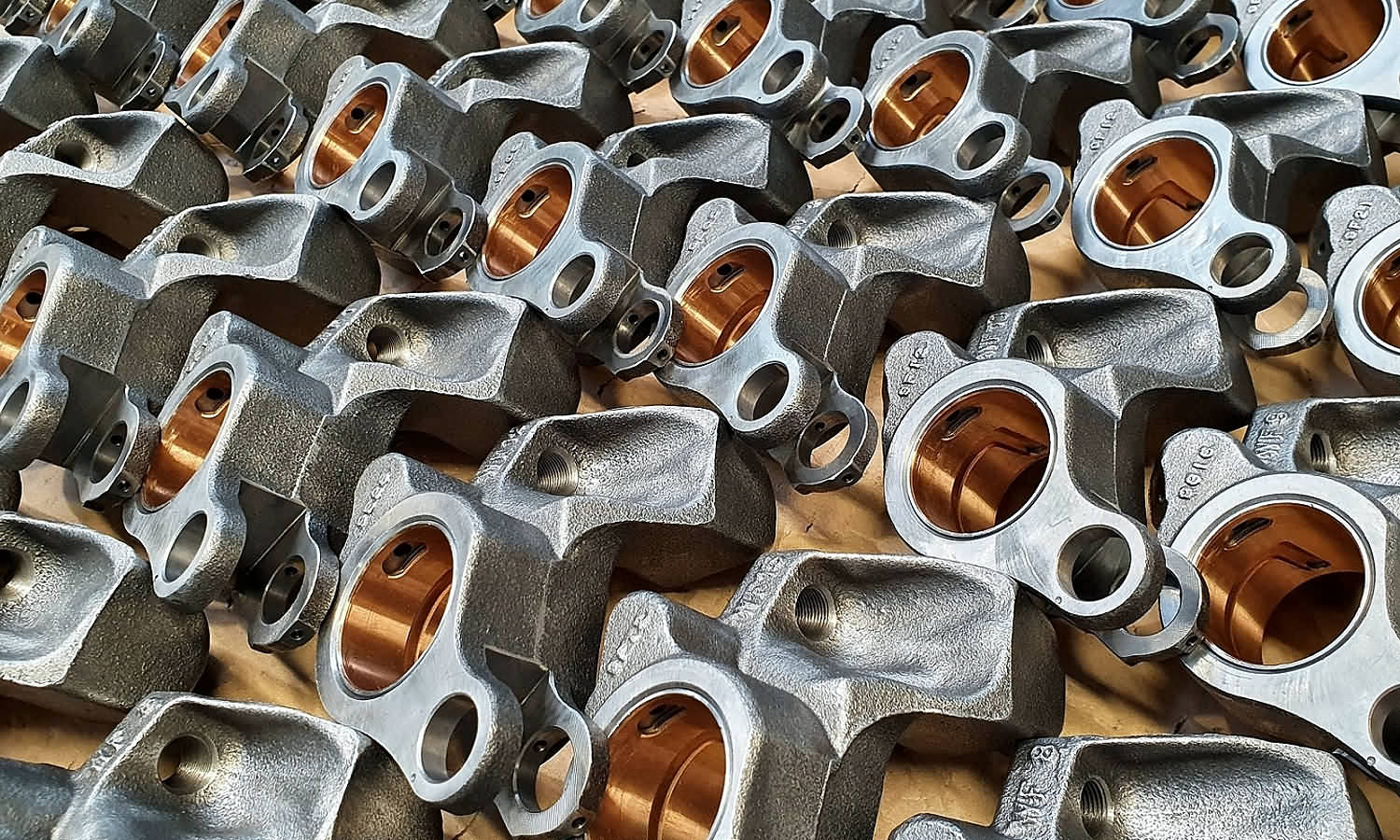 Jacobs Vehicle Systems: European production of engine brakes right on target
In November 2019 Jacobs Vehicle Systems announced the delivery of its first engine brake from its newly opened plant in Brno, Czech Republic. Despite challenging circumstances due to the COVID-19 pandemic, the plant is on schedule and has since delivered over 50,000 engine brakes to a European customer. "In Europe for Europe" - this is the motto the company uses to further expand in Europe.
BLOOMFIELD, CT, USA – Jacobs Vehicle Systems, a worldwide manufacturer of heavy-duty diesel engine retarding and valve actuation systems, recently shipped the 50,000th engine brake to Daimler from its newly opened European facility near the city of Brno in the Czech Republic. Jacobs is currently supplying 100% of the European Daimler demand out of Brno Europe.

With its headquarters in Bloomfield, Connecticut, and its Suzhou facility in Eastern China, Brno has become the third production location as Jacobs continues to expand its global capacities. Jacobs has supplied over 8 million engine brakes to heavy-duty engine manufacturers and commercial vehicle manufacturers worldwide. The plant in Brno is expected to play an important role in the further growth of the company.
Future, phased development of the 2,000 square-meter plant in Brno could gradually increase production to 200,000 units annually. The production equipment in Brno is one-of-a-kind and was designed and manufactured exclusively by Jacobs in Bloomfield. Production and test assembly lines are semi-automated. Full traceability of every single component is ensured – even the assembly of a single rocker brake. Initially, over 20 new jobs were created.
"We are very pleased with the outputs of our Brno operation in its first year. We have a strong team and really could not have hoped for a better outcome," said Sam Fabian, Vice President of Global Operations at Jacobs Vehicle Systems. "The establishment of a production facility in Europe is a big win for us and our customers. Thanks to its strategic location in the middle of the continent, Brno represents an ideal base for us: close to the customer and very efficient. Hilko Schmitt, Manager Global Marketing and Business Development at Jacobs Vehicle Systems, said "We are able to respond very flexibly to the needs of our European partners and we are happy that "Made in Brno" Jacobs products are used in vehicles all over Europe."
Starting in September 2019, Jacobs has been manufacturing all engine brakes for the European demand of Daimler Trucks in Brno, Czech Republic, leaving the supply for Daimler's North American demand at Jacobs' production facility in Bloomfield, USA. The partnership between Daimler and Jacobs dates back to 1962 when engine brakes were first installed on a Detroit Diesel Series 71 engine. Since 1984 the Jacobs Engine Brake® has been a standard feature available on Daimler's heavy duty engine platform.
The Jacobs Engine Brake® delivers an outstanding performance of up to 480 kW to the six-cylinder engine that is available with displacement ranges between 10.7 and 15.6 litres and output levels from 240 kW to 480 kW. Heavy-duty commercial vehicles such as the Mercedes-Benz Actros, Antos and Arocs, the Freightliner Cascadia as well as touring coaches and inter-urban buses from Mercedes-Benz and Setra are powered by this engine with an integrated Jacobs Engine Brake®.
Image: © Jacobs Vehicle Systems. The engine brakes are delivered from Modřice (near Brno) to engine plants all over Europe, where they are installed in engines and later fitted in thousands of trucks.
About Jacobs Vehicle Systems
Jacobs Vehicle Systems is headquartered in Bloomfield, Connecticut, where it has a roughly 30,000 square yard design, testing, and manufacturing facility, with support sites in Europe, Japan, and India as well as manufacturing facilities in Suzhou, China, and Brno, Czech Republic. Jake Brake® products are used by heavy and medium-duty diesel engine manufacturers globally. Registered to the ISO 14001 and IATF16949 standards, Jacobs Vehicle Systems is a leading producer of vehicle retarding and valve actuation technologies and can be found at www.jacobsvehiclesystems.com